I know, I know. It has been a hot minute since there has been an update here. In fact, let me just remind you that is has been well over a year since there was an update about a man putting his hard bits into my soft, pink bits. Yes, it is true. Your girl Honeytoes is in a sexual desert.
Actually, it hasn't been that bad. I've been able to relax and enjoy not worrying about whether I should drink my peppermint tea or clean out my ass with it. I have found that I rather enjoy taking my peppermint tea orally. Who knew? I haven't had to worry about being meticulous in my shaving routine. I even changed my hair color last week.
So, doesn't it figure that now PG would start sniffing around again?! (*pic below is for CP*)
The last time I heard from PG was in March of this year (6 months ago) – prior to his June nuptials that he doesn't know that I know about. I have a spy who keeps an eye on his comings and goings. In all honesty, though, I haven't looked at his Instagram page in a good two years. The last text he sent me was yet another excuse why he couldn't meet up with me: work emergency. What a shock, right? Anyhoo…
I immediately sent out texts to my girls, but the FIRST thing I did was call CP (the PG Whisperer) to alert her. She called me back and helped me reply. Remember that my brain turns to poo when PG is involved.
I am not inclined to post every text, but the quick and dirty is this:
PG pops into my text out of the damned blue with this emoji: 🤷🏻‍♂️
I replied with: 🤔 Who dis?
He asked about how I am, how my holes are, if anything was new, blah, blah, blah. Then he asked if I want my holes filled. I replied, per the expert guidance of CP, "Just tell me when and where. I'm in Boston this week." He wanted to meet up with me at a hotel near IAD tomorrow night (not possible because of my trip to BOS) and he was quick to mention to me that it was a 2.5-hour drive for me. I later realized that the hotel where he is would actually be at least an hour longer than that. I said that I cannot make it work this week. He asked about next week.
In the interim, he asked for photos. I told him that would not happen until I get fucked senseless. Then I told him I didn't really want to drive more than 3.5 hours *each way* for a 30-minute romp. I mean, that is seriously a pain in the ass. His response? "Won't happen. Extended session. Or multiples. Swear." I again said I cannot come this week (business trip, you simpleton) and he said he'd be there next Tuesday night. Nope…not going to happen then, either. I said he could detour past my house on his way home very easily, but he is flying home. GAH!
So then he suggested Monday during the day at my place. Oh, heeeeeyyyyyyyyy….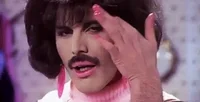 I said that I have meetings from 8:00 to 10:00. He alleges he is coming here – to my house – after 10:00. Riiiiiiight. I then got concerned (OMG…I know Buffy is spazzing out right now, thinking that some shit is not right with this situation.) that it might be his wife fucking with me. He confirmed with a reminder of when we met…
I think I was surprised that he was so specific.
So, yeah. He says he's coming to my house. When we planned to get together for the first time after our Vegas fuckfest, he said he'd come to my house. He, himself, did not. (Again, for YOOOUUUUUU, CP!!!) While I super want to have a blog update for y'all next week, I promise nothing. After all, PG is (among many other things) a documented liar.
Of course, knowing my luck, he WILL show up. My house is a disaster area because my master bathroom is going through a renovation. I warned him that my house is chaotic. He doesn't care.
Carry on.
…and always remember: Ho is life, y'all!
Sluttily yours,
Honeytoes
#notesfromaslut #honeytoes #hoislife